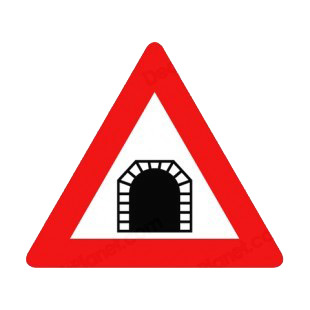 If you're like me, having any chief complaint of or relating to vaginal bleed, vaginal discharge, or lower abdominal pain in female pop up on your computer screen's tracking board is consistently off-putting. So dreaded is the notion of delving deep into the forbidden nether-region that residents and medical students alike will often present one of the above cases to an attending or senior resident as a "slam-dunk" UTI, hoping to preclude the need for a pelvic exam. Personally I've found myself pleading for empiric treatment—ain't no vaginal discharge that can't be cured with good 'ol rocephin, azithromycin, and flagyl—in order to obviate the need for that awkward moment between patient and provider that can only be described as both painful and uncomfortable—quite literally and figuratively.
In order to solidify our understanding of its utility in the emergency department I figure it was time to delve into the current literature available on ED-based pelvic examination in females and settle the score once and for all. As it happens, the verdict may be out and the scales could soon be in favor of those (read: most of us) less-than-eager to get their "hands dirty."
Hey, it worked out for the Chileans
In a recent article in Western Journal of Emergency Medicine, the authors addressed this matter prospectively—a first on the topic. And they do a decent job at that, considering the near impossibility of removing all bias and subjectivity from a trial testing the utility of a physical exam finding with known poor-interuser reliabilty.
From the 183 patients enrolled, the examiners were able to predict the exam finding in 72% of their cohort, with an additional 22% who—despite unpredicted results of the exam—had no change or difference in their management. This translates to 94% of their patients who, in retrospect, did not need a pelvic. The remaining 6% (12 patients) had both unexpected results and a resultant change in management course. 24 patients in total from the study were admitted, but from this sample only 1 patient had an unpredicted result that led to a change in management. What it boils down to: 1 patient who was sick enough for admission with an unpredicted pelvic exam leading to a change in management. Not bad.
Mel Herbert and Todd Brown make an excellent point in their editorial essentially stating that 'the physician should not base decision on exam alone, and when missed diagnosis is of low consequence, outpatient work-up with an experience obstetrician is perhaps more accurate and appropriate. In converse when a more serious pathology is being entertained the pelvic exam should not satisfy the physician and more accurate modalities of diagnosis should be relied on more heavily.'
When it comes down to it, I have to agree. If your patient has a suspicious history and physical most likely the diagnosis will depend more on vitals, imaging, labs, and the patient's story. Would you send home someone with a "normal" pelvic exam but a suspicious ultrasound or CT? Better yet, would you admit someone to the floor or to the OR on the pretense of an abnormal pelvic without further work-up (CT, ultrasound, etc)? Based on the above logic, how much does the pelvic exams truly add to your ultimate clinical decision? In the previous study, for 94% it certainly had no impact.
To take matters even further, the very nature of the pelvic exam elicits an extreme level of discomfort from the patient, both socially and physically. Personally I've rarely had patients who did not wince or grimace during a bimanual—regardless of pathology.
Check out Herbert's article for an elegant review on the myths of the pelvic exam. Too lazy to read or just tired from perusing this ranting blog? Here are the salient points, extracted from various research articles sited:
The pelvic exam is not a sensitive test, regardless of practitioner's level of experience
The pelvic exam is not a reliable test for ovarian torsion–less than half of patients were admitted with this diagnosis in the differential
The pelvic exam is not a reliable exam to rule in/out ectopic pregnancy—nearly half of ectopics were deemed to be low-risk
Ultrasound is a more sensitive (93.8% vs 67.5%) test to the pelvic exam in diagnosis
Now if you'll excuse me, a "Vaginal discharge-itching" just came up on my tracking board. See if she gets a pelvic from me!